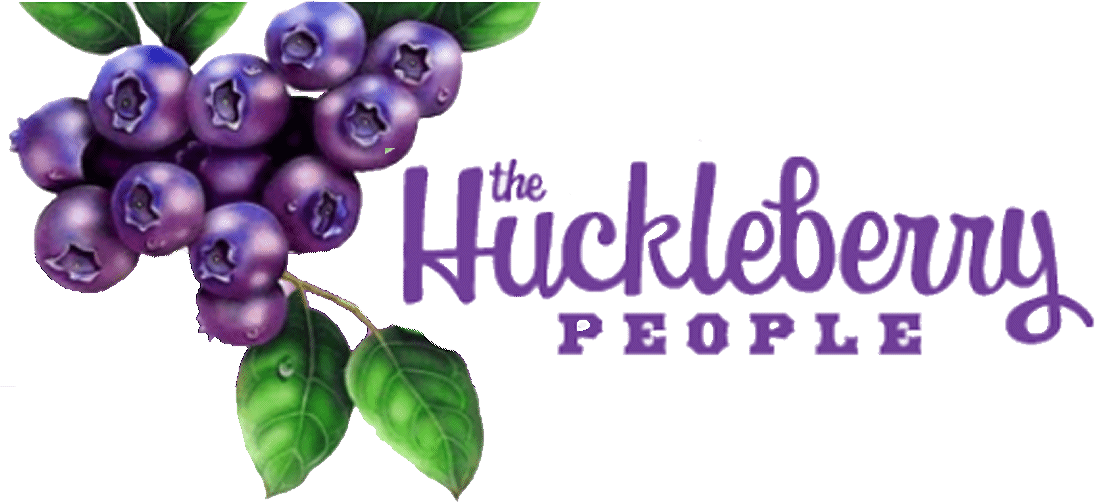 A Family Business Since 1982
If you have ever had a homemade chocolate, you know there's just something different about them.  While those that are commercially produced are still good, the handcrafted versions are just so much better.  If you combine that handmade goodness with one of the most delightful berries on earth, you get the essence of The Huckleberry People.
Back in 1982, Rusty Richardson's parents brainstormed an idea to liven up their retail stores.  They were sick of not getting the service they deserved from suppliers, so they needed to change things up a bit.  The conclusion: capture the delight of the wild huckleberry and share it with the world.  Using the huckleberries found prevalently in the Northwest corner of Montana they handmade chocolate cordials to sell in their stores.  Five years later, Huckleberry Jam was added to the mix.
By 1992 Rusty had graduated from college and joined the family business.  Accompanied by his sister with her accounting degree, they were able to take the business from just 2 products sold locally, to over 1,500 that are made here and shipped around the country.  By providing products that customers recognize and seek out the Huckleberry People have helped grow small businesses from Washington to Florida, and everywhere in between.
RUSTY RICHARDSON
THE HUCKLEBERRY PEOPLE
We Trade Network Member
No Just Huckleberries Anymore
What started out as a huckleberry venture has grown far beyond that.  Now the company creates edibles that are area specific.  For those in Florida, there is a Key Lime product; those in Texas are fond of the Prickly Pear treats; in Maine it's Blueberries and throughout the Midwest Chokecherries are popular.  But they all have a common theme — they're all handmade in Montana.
The end result, however, is a product that captures the essence of the location where it is sold.  Using their own art department, the Huckleberry People can design a label using local landmarks, museums, or any other item that show off the final location.  It is all printed in-house, applied to the product, and ultimately used to reinforce the pride people have in the area of the country where they have put down their roots.
Reuse and Recycle to Keep the World Green
We live in a pristine area of the country.  The Huckleberry People know that and they want to keep our world as perfect as possible by being as green as possible.  This means they recycle boxes from around the community.  Everything sold is made in America (with most of it made right in Missoula).  Packaging is beautiful and reusable, and it all helps to create that user experience.  When you buy from the Huckleberry People, you're not just buying a chocolate, or a jam, or one of their many other treats.  You're buying an experience that provides the joy of creating the food, the beauty of receiving it, and the happiness of selling it.
Tapping into a Competitive Edge
Growing up Rusty played basketball.  That competitive nature has been a surprising boost to running a business.  While basketball and business don't seem to correlate, it was through the expert leadership of some of his coaches that showed him how to he needs to treat people (and through the poor leadership of others to show him exactly what doesn't work).  Now, along with his wife and three boys, Rusty is giving back to the community and has been coaching boys and girls teams for over 30 years.  It was such a valuable experience as he grew up, that he is helping other young people tap into their abilities through his coaching.
What started out as a couple seeking a new way to invigorate the customers at their local stores has turned into a business that provides edible treats all around the country.  Even as the business grows, there are no plans to automate the process.  A handmade product will always be better than one churned out by a machine.  But not only will the quality be better, it is also a way to provide joy to an employee who wants to tap into their creative side.
The next time you see a Made in Montana Huckleberry product, keep the Huckleberry People in mind.  It was likely in Missoula that a creative mind handcrafted it to bring a smile to your face.