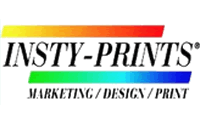 Growing up on a farm outside of Shelby, Montana, Tamara Williams learned an important lesson in entrepreneurship. At the time, it just felt like the daily chores, but working until the work is done and not when the clock says you're done, taught her an important lesson. Years later she continually applies that concept to help her run a successful business.
In 1985, Tamara made her way to the Flathead Valley. The company that she worked for used Insty Prints for their printing needs and Tamara was always impressed by the customer service that she received there. When her employer changed directions, and Tamara found that the new ideology didn't line up with Hers, the owners of Insty Prints asked if she would come on as a graphic designer. She gladly accepted the challenge and gave it her all. The company grew and expanded into the Polson market. Tamara moved into a customer service role and by the mid-1990's had taken a management capacity. It was at that time the owners began to discuss selling the business.
Tamara and a fellow employee knew how the business was run, and they knew that getting just any owner on board might ruin the culture that they and the rest of the team, had worked so hard to instill. After much discussion, the two came up with the funding and formed a new partnership. Over the next 18 years, Insty Prints continued to serve the Flathead Community under new leadership. And in 2015, Tamara took over as the sole owner of the stores.
When asked about the secret to success in such a competitive market, Tamara is quick to give credit to her eight employees. Their dedication to learning about every single client that comes through the door has allowed the company to flourish. In this digital age, there are many opportunities to get online and with a few clicks you have your printing needs completed and they're being shipped to your door. But Insty Prints isn't just about printing — it's about making sure that you succeed.
Printing is a huge part of the business, after all, it is in their name. The team is happy to help with everything from Business Cards, to Brochures, to Full-Color Posters and much more. If it's printed, they print it. And that includes promotional products as well. Cups, Pens, Magnets, Yard Signs, and a huge list of other items help to put business brands in front of clients.
TAMARA WILLIAMS
We Trade Network Member
So what really separates Insty Prints from the other shop? One of the major factors are the 3 in-house graphic designers that help with branding and marketing. There are a lot of business owners that have a great idea but need professional design help to take it to the next level. That's not something that you will get when you order online. And that's the driving force behind how Tamara runs the company. For 30 years the Flathead Valley had been instrumental in helping her business succeed, and she finds great joy in helping other businesses succeed.
Giving back is huge. We can all do our part to make our communities better places to live, and little acts of kindness go a long way. Insty Prints finds it to be a win-win; they commit hours upon hours of volunteer work every year, and they have a free poster program that helps create posters for non-profit companies in the valley at no charge. Every year over 150,000 posters are given away completely gratis; it's the Insty Prints way of saying, "We are fortunate to live here, and it's our duty to give back."
When Tamara isn't helping other businesses succeed with their marketing, and when she isn't spending time with her Insty Prints team in a relaxing setting to help recuperate from a long day (or week, or often month) of giving 100% to their clients, she relaxes with her husband and dogs. Living in the most beautiful state in the country they get out and explore as much as they can, often while visiting their kids attending college.
Insty Prints is more than a print shop; It's where local businesses are served and helped every day.